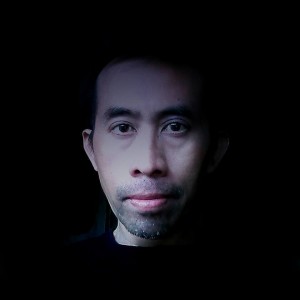 Riding on the interdisciplinary art genre, I see my artworks take on the critical view and social commentary of my favorite theme which are identity, women, and the human struggle. My works re-arrange, contradict and juxtapose the way I look multicultural issues (especially, in Australia). My ethnicity background perhaps becomes the trigger.
The benchmark of my exploration is signified by the artworks that using interactivity and incorporating live performance within the realm of digital technology. Often times, the works were rely on the amalgamation process with other art disciplines, varied from texts based art form, installation and performance piece and transform into new layered digital art works .
As I grew as an artist, I come to the creative momentum that my primary duty as an artist is the creator of the works. However at the same time, I see myself as an instigator – as an agent provocateur of the issues. This is where I strive to produce works that able to emote and inspire audience to do something.
My methodology of works affirmed on the structural, methodical, research and development foundation. It is proven that this methodology gives me freedom, a plenty creative incubation period, and satisfactory final pieces that I am confident to show it to the public.
Bambang N Karim
Born in Indonesia, Bambang N Karim is a media artist by trade who has worked primarily with digital media for over 12 years. Bambang seeks to explore the boundaries of the digital medium through his favourite theme of identity, women, and the human struggle.
Most recently, Bambang took a role as Director and Media Artist for a critically acclaimed interdisciplinary art "Kali" – through the art residency in Yogyakarta, Indonesia supported by Australia Indonesia Institute.
Bambang was the media artist for The Serpent's Table by Griffin Theater Company, Sydney 2013. In 2012 Bambang received an art-residency program from Asialink and produced Jentera. He toured in regional cities in Australia between 2008 – 2011 for Yumi Umiumare's En Trance. For this work also He was nominated for a Green Room Award in Projection and/or Video Design category for his work in En Trance produced by Malthouse Theatre/Yumi Umiumare.
In 2009, his collaborative work Sakasama, was performed by Yumi Umiumare, at the iDance Festival Hong Kong. His video installation entitled Miss Taken was shown at OzAsia Festival, Adelaide in 2009 as well.
Sponsored by Full Tilt at the Arts Centre, Melbourne, Bambang initiated a collaborative work with Yumi Umiumare and Tony Yap, entitled 3A in 2004. 3A work has become the benchmark of his exploration in combining live performance and the realm of digital technology.
When not practicing art, Bambang – also known with his nickname BB – is one part designer, one part developer, honing his skill by running a production design business bNd Solutions.
"Down the winding cavern we groped our tedious way, till a void boundless as the nether sky appeared beneath us, and we held by the roots of trees and hung over this immensity; but I said: if you please we will commit ourselves to this void and see whether providence is here also."

William Blake

"If the doors of perception were cleansed every thing would appear to man as it is, Infinite. For man has closed himself up, till he sees all things thro' narrow chinks of his cavern."

William Blake
Artist Statement